ATALIAN Vietnam established in 2016 to provide unrivaled commercial cleaning and pest control services to properties.  UniCare was one of the earliest of such companies in Vietnam. Over the years, the success of our company has been reflected through its ever-increasing pool of discerning customers.  With such strong growth results, the PestCARE division was created in 2008 to further concentrate on the client's needs in terms of pest control.
Our management has remained essentially intact in order to continue developing fresh ideas, processes, and experiences that enable us to provide reliable services to our customers. UniCare and PestCARE teams have proven themselves reliable, professional and experienced as commercial cleaning and pest control operators in Vietnam. In 2016 Unicare joined the ATALIAN Global Services network.
A GLOBAL LEADER OF FM SERVICES
Following the creation of a successful joint-venture in 2016, Atalian and Servest have merged to form Atalian Servest, one of the largest FM service providers in the world. Atalian Servest now employs more than 125 000 people in the world and operates in 32 countries across 4 continents.
Together Atalian and Servest accumulate more than 90 years of experience in the Facility Management sector. By combining their knowledge, the two companies are capable of offering personalized solutions that respond to the constantly evolving requirements of clients across different sectors.
More than 32 000 customers already place their trust in Atalian Servest, which generates an annual turnover of 2.695 billion euros (2018). Atalian Servest provides services to private and public companies, operating in a variety of different environments:
> Facilities: offices, production sites, public amenities, retail, hospitals
> Sectors: Corporate services, Manufacturing, Retail, Food-processing, Distribution and Logistics, Healthcare, Transport, Pharmaceuticals
Facility Management

Cleaning
Technical maintenance

Security
Landscaping

Front of house

Energy Management

Finishing works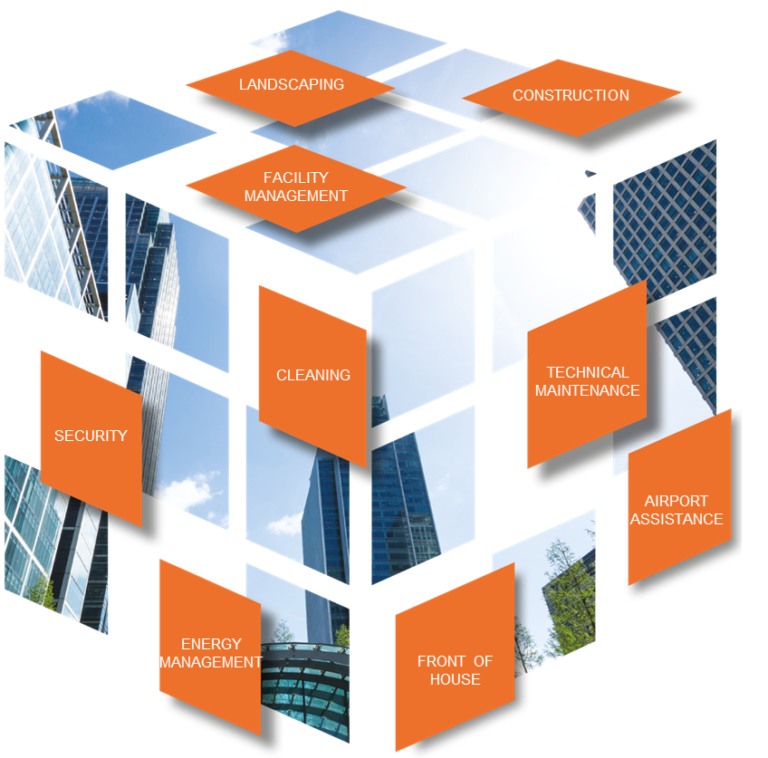 • A truly integrated multi-business expertise
• The strength of an international Group and the flexibility of an independent company
• A culture of entrepreneurialism, pragmatism and proximity to its clients
• A strong and recognised commitment to CSR