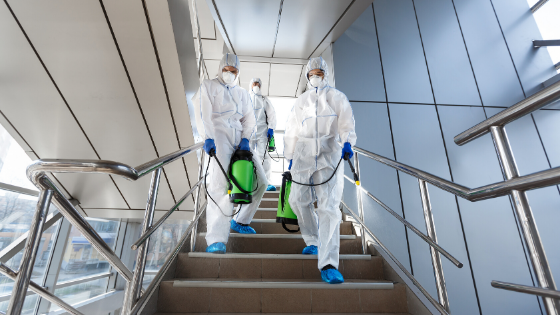 Environmental Cleaning and Disinfection Services
Why are disinfection services necessary for your premises?
Coronavirus 2019 (2019-nCoV) is a new respiratory virus which causes acute pneumonia in human and can spread from person to person. The whole world in general and Vietnam, in particular, are now seriously affected by this pandemic. As the situation is getting more and more complicated, Atalian Global Services is still playing the role of a pioneer in providing disinfection services in 34 countries where we are present.
We can provide a complete package of both disinfection spraying service and deep disinfection cleaning service for your premises, which is the fastest way to kill germs and purify your air up to 99,9%. Regular disinfection sprays can ensure clean air, kill and avoid spreading viruses as well as help fighting against the pandemic, which is the responsibility of each individual at the moment.
Introduction of disinfection services of Atalian Global Services.
As an international company with over 70 years of experience, Atalian Global Services is proud to be a pioneer in providing disinfection services in Vietnam and 34 countries in the world. With the motto of "International service quality in Vietnam", Atalian Global Services has earned the trust of many customers in disinfection service.
Our disinfection services include:
Disinfection service for offices, buildings, warehouses, shopping malls, schools, hospitals…
Disinfection cleaning service: wiping surfaces with specialized chemicals, deep cleaning with specialized chemicals, etc.
Disinfection service procedure:
We strictly follow a specific procedure for COVID – 19 disinfection services, carefully select disinfection spraying machines and disinfectants that are allowed by the Ministry of Health in Vietnam and ensure an absolutely safe disinfection procedure (spraying or cleaning).