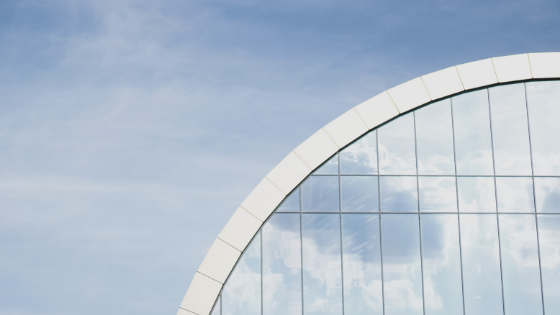 How your building looks on the outside affects value as property
It is no wonder that the exteriors of a building are responsible for the incrementing or depreciating the market value of a property. If the exterior of a building is well-maintained and renovated, the chances are that it will attract a large pool of potential buyers to purchase it. However, despite the costly renovations and pricey additions made to the building, if not maintained properly and regularly the building will prone to damage.
The facade is the face of your building. It's one of the only aspects of your structure that isn't designed for function – it's purely there to enhance the look and appeal of your building. Usually, it's a combination of stone, masonry, concrete, glass, and metal and provides an accent to the rest of the structure. However, whether it's polished stone or shiny metal, these aesthetic features will quickly become more of an eyesore than pleasure if they're not regularly cleaned.
There are a number of factors that can dirty and damage your facade:
Minerals – Whether from the stone itself, nearby masonry or overhead windows, minerals, and salts that leach out of the substrate can quickly be carried onto the facade where it will create stains and even corrode the surface.
Pollution – If your building is by a busy intersection. Passing cars and trucks will eventually coat your facade in pollutants.
Pests – Facades can create unique and appealing angles for bugs, birds or rodents to call their home. The nests aren't just distracting, they can cause damage and the droppings will definitely make an unsightly mark or two.
Water – A leak or drip can quickly become rusty spot or a mineral deposit. This can create a number of headaches, not to mention red streaks.
Many of the factors that can hurt a facade start out only causing minor aesthetic damage. However, these small issues quickly evolve into more complex problems. Don't ignore the small stains, streaks, and leaks, these can turn into serious damage and cost significant amounts to repair. And, while your structure is under repair, you'll lose the curb appeal of a good facade – a double negative. When the building loses its appeal, no one would be interested in living in your building, no matter how attractive the price might be.
The significance of keeping the exterior of your building cannot be undervalued or underestimated at any cost. It does more than winning you the right type of customers—as it also improves the appraisal value of your building. The appraisal value of your building is significantly different than the property value/market value of your building, and it pertains to the evaluation of the value of the property at a certain time period. Hence, if you are not adamant on keeping the façade of your building clean, you can lose a prospective customer or a tenant, and it could be harmful to your business in the long run.
If you are taking initiatives to maintain commercial cleaning in your building, you can talk to our façade and high-rise cleaning specialist team for a free consultation. Every building is unique, and we offer services that tailored to your specific requirement at a competitive price. We have a well-trained team, site safety evaluations, and using best commercial cleaning practices to preserve the facade of your building. This should help your building in maintaining its overall property value, and it should be sufficient to help you earn a prospective buyer for your building.