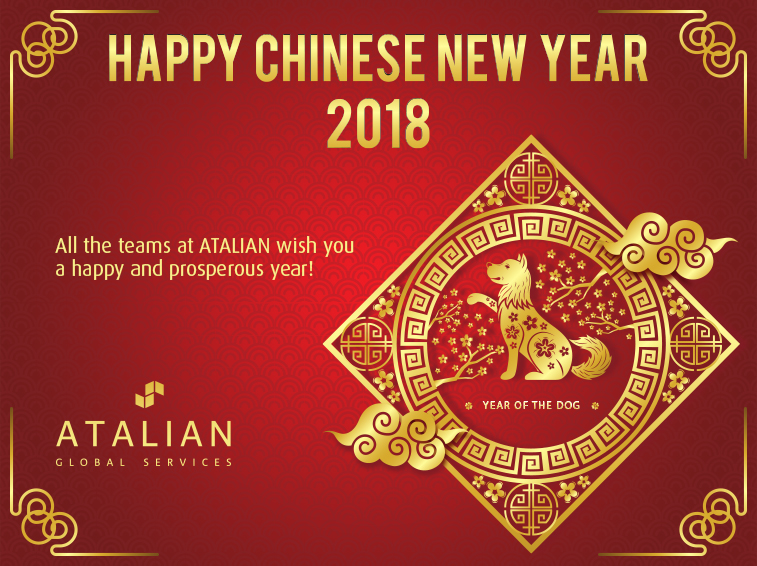 Happy Chinese New Year 2018!
February 16th 2018, marks the beginning of the Chinese New Year celebrations around the world.
The year 2018 brings in the Year of the dog, which is the 11th of all zodiac animals. The Year of the Dog runs from February 16th and ends on February 4th, 2019 and it will be the first Year of the Dog in twelve years.
2018 is further designated as an Earth year. In Chinese astrology, each zodiac year is not only associated with an animal but also with one of the 5 elements of Feng Shui: wood, water, fire, earth and metal.
All the teams from ATALIAN Vietnam wish you a happy and prosperous Chinese New Year!